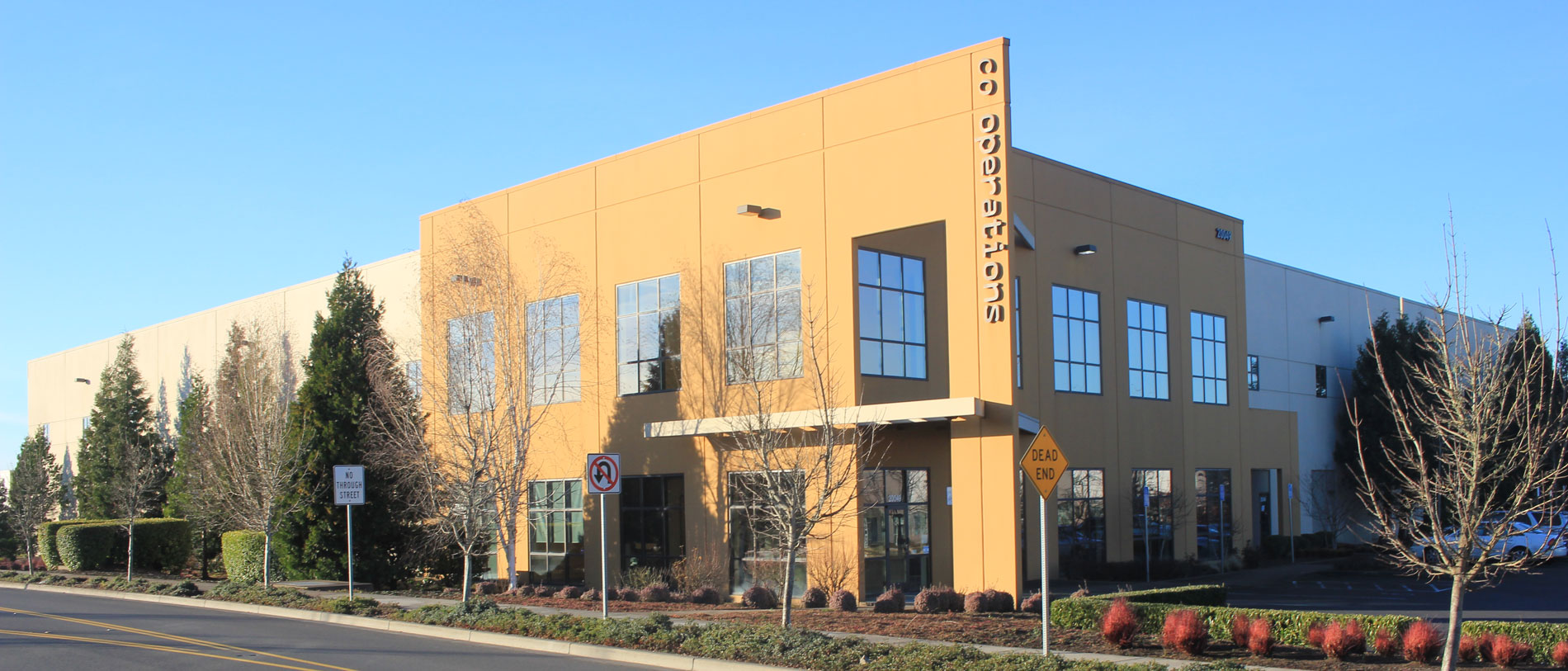 Co-Operations is a full-service 3PL provider. Focus on your core business and leave operations to us.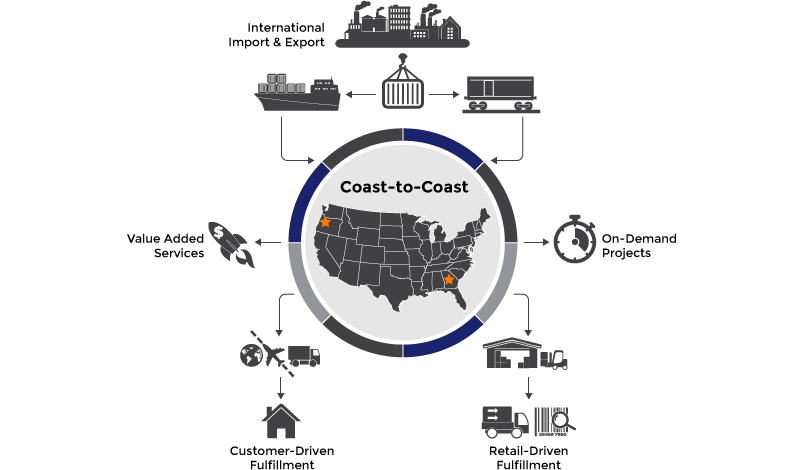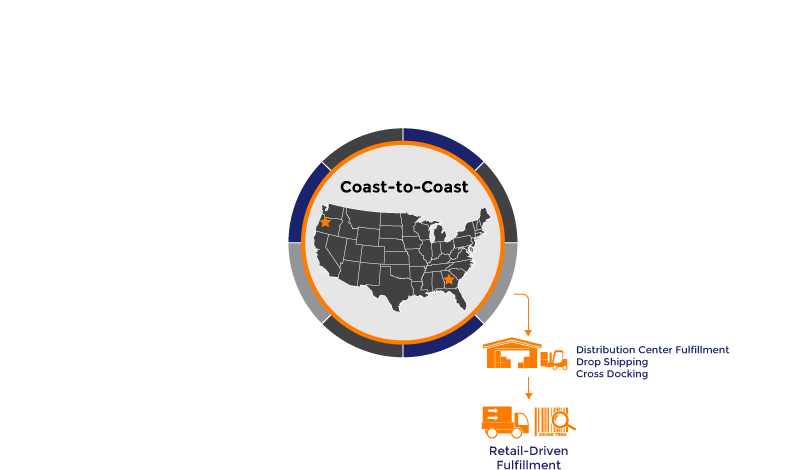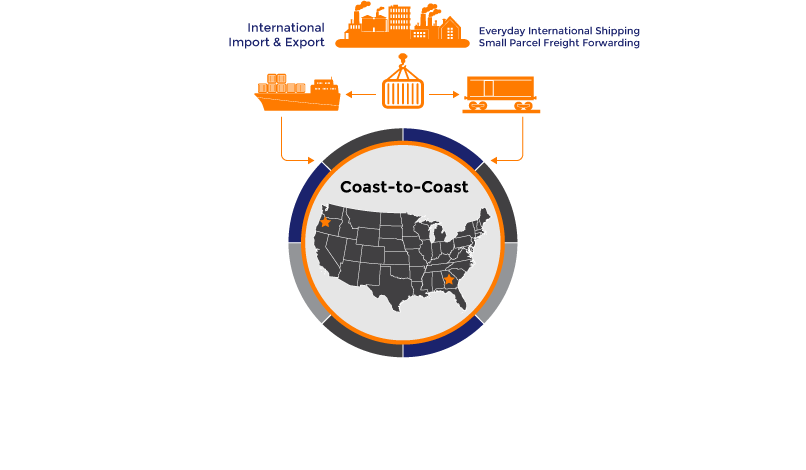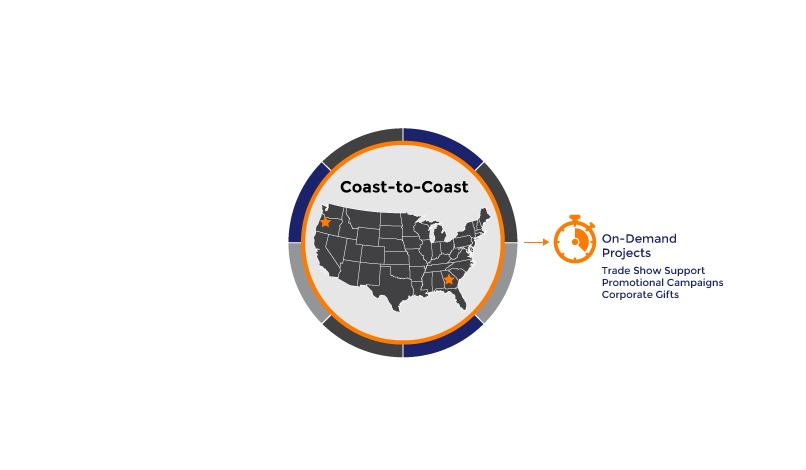 From our facilities in Portland, Oregon, and Atlanta, Georgia, Co-Operations provides logistical and business services that facilitate the flow of our clients' products and marketing materials in both business-to-business and direct-to-consumer industries. Our bi-coastal locations offer cross docking, distribution, order fulfillment, warehousing, and other outsourcing solutions that encompass nearly every link in the supply chain.
We understand that a trusting relationship with our clients is critical. We strive to provide reliable fulfillment solutions that are specialized for growing, brand-focused companies. You value a better experience for your customers, and we realize that every shipment is a representation of your business. Our facilities provide the best, most cost-effective systems for you to reach your customers. Our operations have the ability to meet your needs at any stage. Whether shipping individual units directly to consumers or shipping numerous pallets to Amazon DCs, we can help you every step of the way.
We pride ourselves on being flexible enough to offer customized solutions yet robust enough to meet the practical and technological demands of the retail market.
We look forward to meeting with you to learn how we can be of service. Please contact us for more information.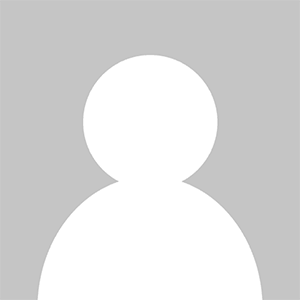 Patricia Granum (Pat)
CEO & President
503.620.7977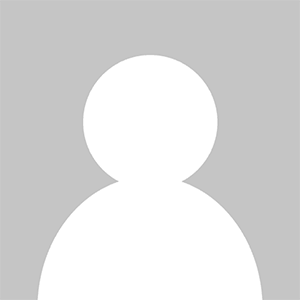 Robert Kramer
Technology Director
503.620.7977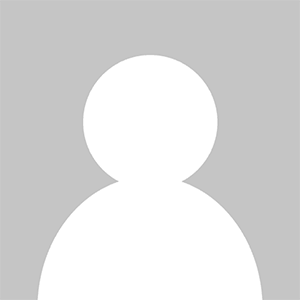 Rachel Keith
Customer Care Manager
503.620.7977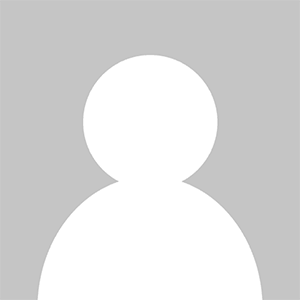 Mark Granum
Chief Operations Officer
503.620.7977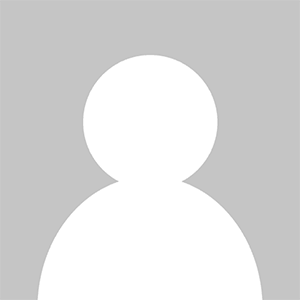 Alisa Geary
Controller
503.620.7977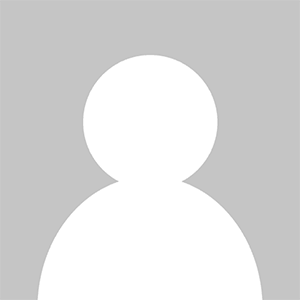 Jeff Knapp
Problem Solver Extraordinaire
678.327.5956
Atlanta Warehouse:
2755 Bankers Industrial Drive, Suite E
Atlanta, GA 30360
Toll Free: 866-228-6362

Operating Hours: Monday – Friday, 8am – 5pm Receiving Hours: Monday – Friday, BY APPOINTMENT ONLY
Contact Email: support@co-operations.com Schedule Deliveries: support@co-operations.com
We are closed on Saturday and Sunday unless prior arrangements have been made.